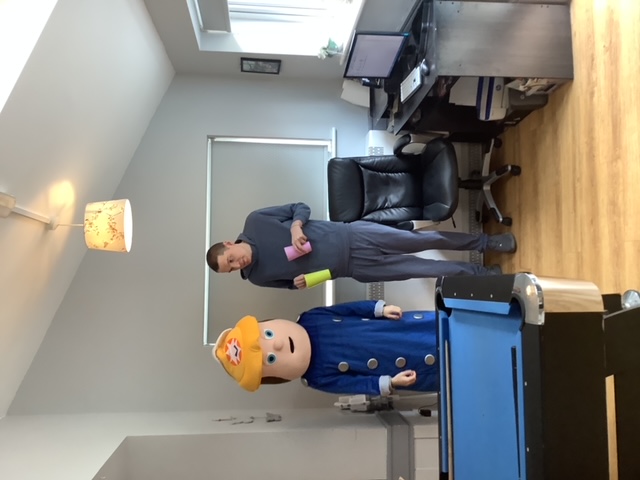 The 17th April for me every year is always bittersweet. As it was this year. The emotions are aplenty and tears well up. That was the date on which our lovely son was born. He was near perfect. But the circumstances round his birth were decidedly not. It was all a tremendous rush, and his father was away at a football match. He failed to hear the tannoy because someone had just scored! I somehow got to the hospital and whoosh! the baby was there. "Lucky you weren't wearing tights" the presiding nursing officer had quipped! Alerted to an emergency, she'd rushed in, and came to see us the following day just to check on the baby's condition.
Thirty eight years on, our son is a man with complex disabilities and profound autism who lives in a Home for Life, created for him by the college he attended. It was the retiring principal's wish to establish a follow up to college for 6 leavers, since these students were unable to go home. Their needs could not be met by parents and family in the long run.
So the move from college to Home progressed seamlessly, some staff came too, and whilst it's sometimes been a chequered path, for the past fourteen years he has mostly been happy and settled there. The family's guilt at letting someone else do the job was immense, but ultimately it was for the best.
You may wonder why I've posted this photo. Fireman Sam has long been very popular with our son M. And yesterday, to celebrate his 38th birthday, the staff came up with the brilliant idea of "being" Fireman Sam. (Where DID they find the uniform?!) I take my hat off to the impersonator. M.'s look says it all, he was super-impressed! For a man with autism, a look conveys a thousand words, and I know it made his day! It made ours, too! A big thank you to care staff everywhere who do this kind of thing as just part of the job! Bless you all!
From one moved but happy Mum.
Sally
A Moodscope member