[To listen to an audio version of this blog please follow this link: https://soundcloud.com/lex-mckee/podcast-zoonami and to view the vlog please follow this link: https://youtu.be/Oo3pZTkuikE ]
We all have precious moments when providence or serendipity sends us a treat. One such precious moment was last night in the freezing cold on Swanage's Victorian Pier. A crowd of us was there for the switching on the lights by Father Christmas (who arrived by boat!)
Waiting in the cold, looking out over the waves under the moonlight, a small girl asked her Dad if a big wave had ever flooded the pier. Realising she meant a Tsunami, her Dad shared the word with her as he reassured her… but here's the thing: I heard him say, "Zoonami!"
Of course, he didn't say that, but it was too late, my imagination was engaged! I 'saw' a flood of animals coming into Swanage Bay on surf boards (like the seagull I'd recently seen surfing on driftwood.) (Thought to self: I probably need to change my medication!)
And this brings me to today's two questions:
Q. What animal would you most like to be?
And
Q. Why?
Dog or Cat?
Cat or Mouse?
Dinosaur – but which one?
Fish, Amphibian, Reptile, Bird, Mammal?
Orangutan, Gibbon (Funky, of course), Gorilla, Chimpanzee?
They say confession is good for the soul, so I'll lead by example!
I want to be an Otter.
Why?
They are massively playful, lithe, and love fish, of course!
To me, they stay young forever through their combination of frisky fun-loving living, insatiable curiosity, and healthy diet.
Once you've decided on your animal or bird (and shared it with us), how could you be more like your Avatar?
How could I be 'more Otter'? Hmm, I think that Sea Swimming is beckoning again!
I'm looking forward to a flood, a Zoonami, of witty, wise, and wonderful revelations of your favourite animals!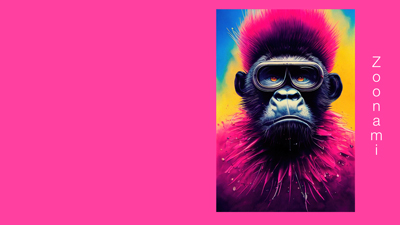 Lex
A Moodscope member